About Us
Core Values
"to be well-pleasing, not argumentative, not pilfering"*
Provide customers with quality service at competitive prices
Ensure safety of customers and employees
Encourage energy conservation
Provide a rewarding work environment, where there is opportunity to grow
Adhere to applicable regulations, while encouraging beneficial change


*Ref. Titus 2:9-10; The Holy Bible, English Standard Version, Crossway Bibles, Good News Publishers, Wheaton, Illinois.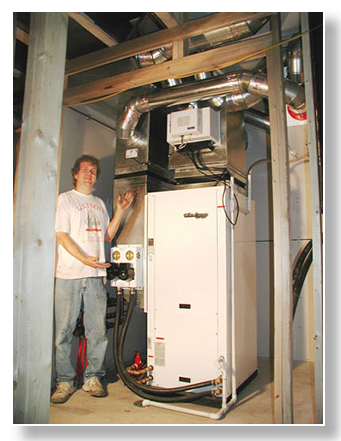 Our People
Bob King (President of "Great Degrees! Inc.") has a lifetime of experience in the heating and air conditioning business. He is also a Member of ASHRAE (the American Society of Heating, Refrigerating, and Air-Conditioning Engineers), and he is an IGSHPA (International Ground Source Heat Pump Association) accredited installer of ground source (geothermal heat pumps. Bob graduated with honors from the Illinois Institute of Technology with a BSEE (Bachelor of Science in Electrical Engineering).