Sunday, March 8th, 2015
This last year, was another good year for Great Degrees. We were able to install several new, interesting systems.
We are also in an ongoing effort to streamline how we manage the business, investing in new, more efficient software to better serve you.  With the many items we have available to us to maintain and repair existing systems, as well as build new ones, it is a challenge to maintain data related to those items and pull it together efficiently.  There is a balance between working smarter and harder that needs to be maintained, and working smarter in and of itself can require working harder to determine what is smart or how to do things in a smart manner.
The winter has no doubt seemed long for many.  We've used this time to our advantage, taking care of heating system repairs as well as preparing for the future.  On the east coast, we have heard about the endless snow, making the piles here not seem so bad.  While driving in the van through Schaumburg to meet my wife our two children for dinner, I took a shortcut I knew of from my days as a single taking me behind the old Borders Books store.  The route requires a few turns, and as I headed directly into one, my headlights shown on a pile of snow, and I did a double take.  I had to stop, backup, and take a picture.  We had just celebrated (well at least our son was off from school for it) Presidents Day, and had a discussion about whether or not George Washington had really chopped down a cherry tree, and there he was in the beam of my headlights, a white wintery ghost from the past.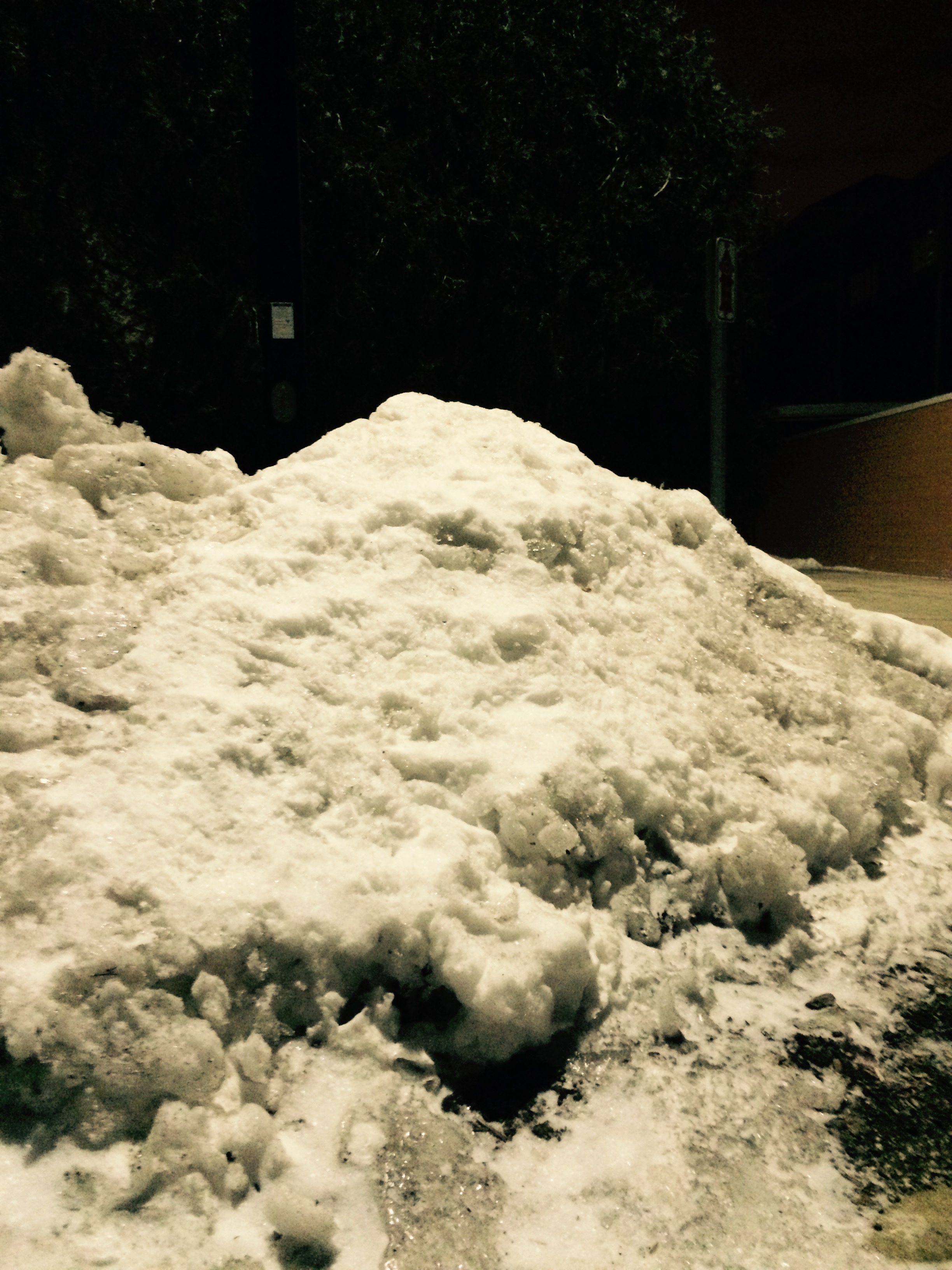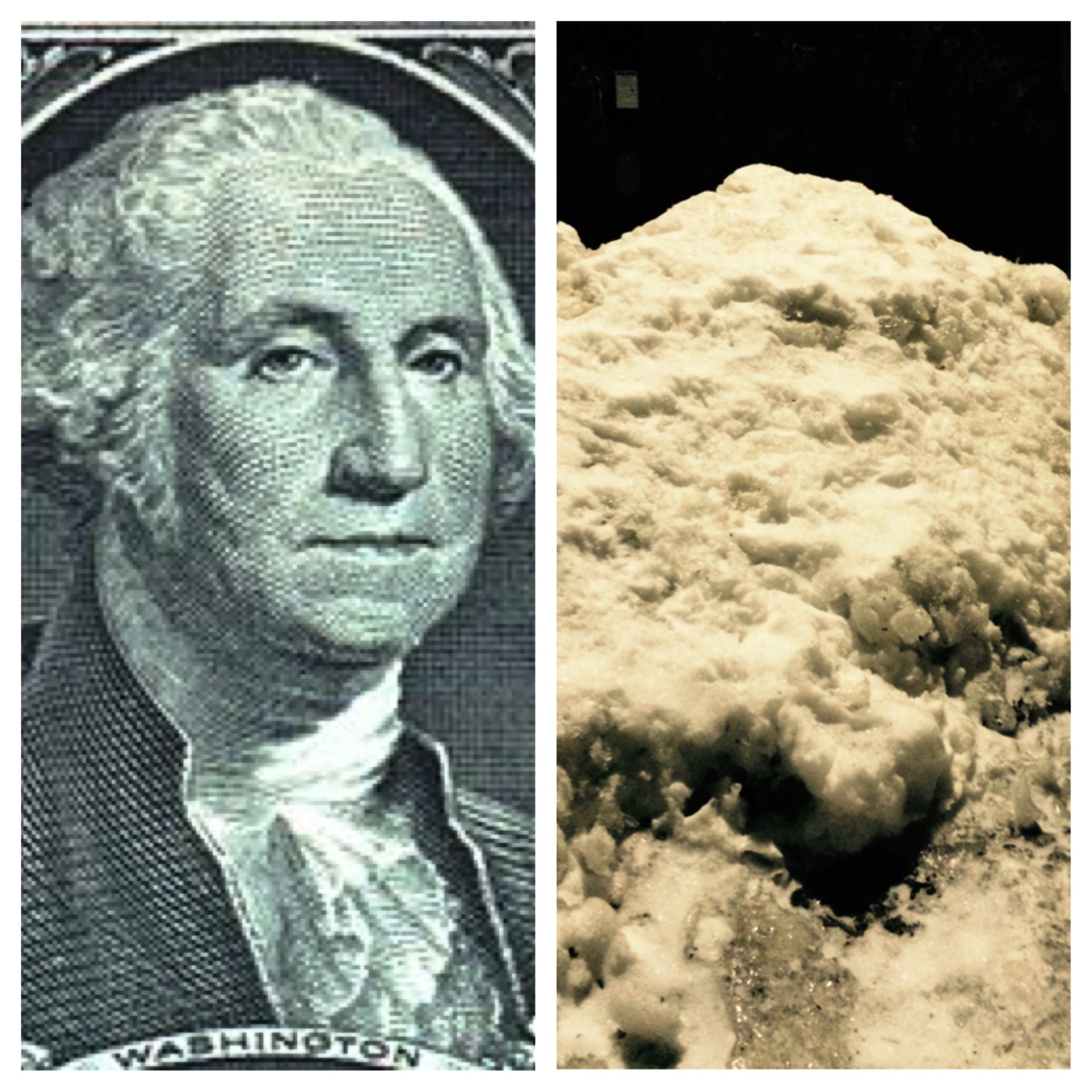 There is much speculation that George did not chop down the tree and that it was all just a story told by a flamboyant minister.  However, I think the gentleman, though prone to embellishment, was no doubt telling a great truth about our 1st President.  He was honest. I hope you enjoy this picture as much as I enjoy the story.
At the same time as taking this picture, I had also been in contact with a couple of software vendors in Boston who were in town for a show at McCormick Place.  They had so much snow in Boston this year that they had no more place to put it.  I did not envy them, and was glad to be here.  However seeing George and thinking of the snow piling up here and in Boston reminded me of a trip I took there a few years ago, when I had the opportunity to visit Boston for my first and only time, during wonderful summer weather.  I had no idea I would be seeing so much history, as I was there mainly for a conference / vacation with family.  Walking out of our hotel, I found myself on the Freedom Trail and was soon in a cemetery with tombstones of such greats at Paul Revere, right in the middle of downtown Boston, not realizing I'd be having such an experience.  The cemetery had an 'other' type feel to it (a feeling of long ago, calm, and great history).  If you ever have a chance to make it to Boston, do yourself a favor and walk the Freedom Trail.  You will enjoy it.
Snow pile George in Schaumburg is no doubt unrecognizable at this point.  I posted him to the Weather Channel's site, but I didn't see him go 'viral'.  So, I am archiving him here in hopes that more will see him.  Happy Spring!